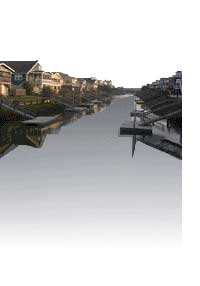 February 7,2005


Home | March 9,2007 | October 11, 2006 | October 2, 2006 | September 29,2006 | September 26, 2006 | June 24,2006 | May 21, 2006 | May 19th, 2006 | May 18, 2006 | January 5, 2006 | November 12, 2005 | November 1, 2005 | October 25, 2004 | October 11, 2005 | August 29, 2005 | August 14,2005 | June 22, 2005 | June 1, 2005 | May 9,2005 | May 6, 2005 | April 22, 2005 | April 12, 2005 | April 8, 2005 | April 3, 2005 | March 13, 2005 | February 19, 2005 | February 17 2005 | February 15, 2005 | February 14, 2005 | February 8, 2005 | February 7,2005 | February 4, 2005 | February 2, 2005 | January 30,2005 | January 27, 2005 | January 26,2005 | January 25,2005 | January 24,2005 | Sometime in November 2004 | About Me
Setting a goal is not the main thing. It is deciding how you will go about achieving it and staying with that plan.
-Tom Landry

It really is about the journey and not the goal. If it were the goal I would have stopped journaling 2 years ago. It really comes down to once you achieved the goal how do you stay there?
I think you have to always remember where you came from..and where you are now today. If there is no difference or you did not end up where you were going then you need to reevaluate your plan make changes as necessary and move forward.
No one can lose weight for you or keep it off for you. You have to decide that being healthy and fit is YOUR priority and then you have to formulate a plan that works for YOU.
This has been a very long journey for me. I thought when I hit goal that I had reached the end of my journey, little did I know that I would spend more time now revising...learning, attempting, and revising again.
It all has to do with the mindset. I find that life does go on and when I get preoccupied with living and let my weight and health take a back seat, and not keep it as one of my main daily focuses..I end up in trouble.. I struggle... I revise and I end up making it my priority again. I know it would be so much simpler to just keep it as my priority. You would think that with how hard I have worked that I would..but that is not always the case. I have done really well since the beginning of January, but I have brought my lifestyle back into a daily focus. I am positive that writing in my journal helps me way more than it helps anyone else. It gives me time to reflect and renew that which I know is so important. I am really glad to be back journaling once again.