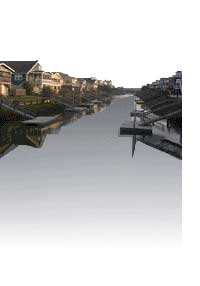 February 8, 2005


Home | March 9,2007 | October 11, 2006 | October 2, 2006 | September 29,2006 | September 26, 2006 | June 24,2006 | May 21, 2006 | May 19th, 2006 | May 18, 2006 | January 5, 2006 | November 12, 2005 | November 1, 2005 | October 25, 2004 | October 11, 2005 | August 29, 2005 | August 14,2005 | June 22, 2005 | June 1, 2005 | May 9,2005 | May 6, 2005 | April 22, 2005 | April 12, 2005 | April 8, 2005 | April 3, 2005 | March 13, 2005 | February 19, 2005 | February 17 2005 | February 15, 2005 | February 14, 2005 | February 8, 2005 | February 7,2005 | February 4, 2005 | February 2, 2005 | January 30,2005 | January 27, 2005 | January 26,2005 | January 25,2005 | January 24,2005 | Sometime in November 2004 | About Me
"See, I have a lot of respect for you kids at Tulane University because you are the smartest kids in the country. Sure there's Harvard and Princeton, but you have to be really smart to convince your parents to let you come to school in this cauldron of evil."
Colin Quinn
Today is "fat Tuesday" Mardi Gras at its peak. Since last week I have been preoccupied with it. You would be too if you had a 19 yo freshman going to college in New Orleans. Mardi Gras is an education in itself, I think.
Kara says it is amazing! The parades and floats and people and the partying. I think she is doing her fair share. She wants me to come to Mardi Gras next year...not sure if I could survive it!
Today she told me she was at a parade at 8:30 am and they were throwing coconuts into the crowd and she caught one alright.... right on her noggin. I asked her what did she do and she said it hurt so bad she cried...if I were there I would have kissed her head and made it better. She has been very good about calling in and letting me know things are ok the past few days.. and I do appreciate it.
Being "fat" Tuesday, it was also appropriate that I met another six week body makeover member for coffee today. She has lost 100 pounds and looks fantastic. We had a great time chatting away and drinking coffee.
Well gotta scoot, there is another whopper snowstorm heading our way Wed nite into Friday so I gotta batten down the hatches. Hoping this "fat" Tuesday finds you all on plan!
Have a great one!