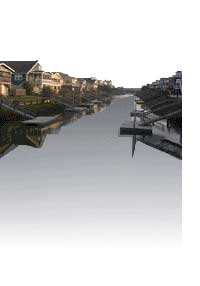 April 22, 2005


Home | March 9,2007 | October 11, 2006 | October 2, 2006 | September 29,2006 | September 26, 2006 | June 24,2006 | May 21, 2006 | May 19th, 2006 | May 18, 2006 | January 5, 2006 | November 12, 2005 | November 1, 2005 | October 25, 2004 | October 11, 2005 | August 29, 2005 | August 14,2005 | June 22, 2005 | June 1, 2005 | May 9,2005 | May 6, 2005 | April 22, 2005 | April 12, 2005 | April 8, 2005 | April 3, 2005 | March 13, 2005 | February 19, 2005 | February 17 2005 | February 15, 2005 | February 14, 2005 | February 8, 2005 | February 7,2005 | February 4, 2005 | February 2, 2005 | January 30,2005 | January 27, 2005 | January 26,2005 | January 25,2005 | January 24,2005 | Sometime in November 2004 | About Me
"It is one of the strange ironies of this strange life that those who work the hardest, who subject themselves to the strictest discipline, who give up certain pleasurable things in order to achieve a goal, are the happiest people."
Brutus Hamilton
I can't stress enough how true that quote is for me. Even though I spend most of my days eating a strict healthy food plan, and exercise for 2 hours per day and drink over 100 ounces of water daily, I am happier today than I was four years ago.
The benefits so out weigh the sacrifices. This way of life has brought me to a place I never dreamed possible. I can honestly say that nothing tastes as good as losing weight feels and mean it.
Since January of this past year, I have been working towards getting back to my goal weight and I am happy to say I am five pounds away from achieving that. Last year was such a struggle for me with my shoulder and knee injury...I could not go to the gym...and started putting on weight even though I was eating as I had been previously on maintenance...then back came the frame of mind that I might as well eat things I want, I was gaining weight anyway. Did that make me happy?? No, it just frustrated me more, and I was afraid that my new found freedom.... my new way of life... was slipping out of my hands. It scared the hell out of me. I stopped and reflected. I did not want to be fat again.. I remember the pain...the embarrasment... the physical trials.....no I NEVER want that in my life again. So I made up my mind that is was time to work hard once again, get control and go forward.
So, for the last three months I have been living the lifestyle and feeling happy and free once again. It can be so hard to get back on track once you lost your way, even in some ways tougher than when you first started, but it is really worth the work and the sacrifices. I am happy once again and hope to have the other five pounds off by the time we are up the Lakehouse for the summer. Life is good.