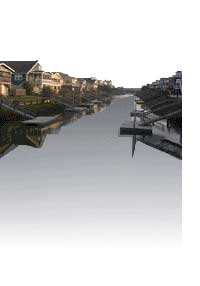 May 6, 2005


Home | March 9,2007 | October 11, 2006 | October 2, 2006 | September 29,2006 | September 26, 2006 | June 24,2006 | May 21, 2006 | May 19th, 2006 | May 18, 2006 | January 5, 2006 | November 12, 2005 | November 1, 2005 | October 25, 2004 | October 11, 2005 | August 29, 2005 | August 14,2005 | June 22, 2005 | June 1, 2005 | May 9,2005 | May 6, 2005 | April 22, 2005 | April 12, 2005 | April 8, 2005 | April 3, 2005 | March 13, 2005 | February 19, 2005 | February 17 2005 | February 15, 2005 | February 14, 2005 | February 8, 2005 | February 7,2005 | February 4, 2005 | February 2, 2005 | January 30,2005 | January 27, 2005 | January 26,2005 | January 25,2005 | January 24,2005 | Sometime in November 2004 | About Me
A discovery is said to be an accident meeting a prepared mind."
Albert Szent-Gyorgyi, winner of the 1937 Nobel Prize for medicine


I saw this quote today and it just hit home. When I first found this way of life over three years ago, I was not searching for a way to lose weight, it was just there on an infomercial and I watched it and then decided to buy it. No great epiphany... simply in the right place at the right time with the right frame of mind.
But that Saturday morning changed my life forever. I will never have to diet again.... this is a way of life that works! If I could I would shout that from the highest mountain. If you are willing to be honest, put forth some effort and live the moment to give you a better healthier future then success will be yours as well!
I haven't written for awhile, been busy on the home front. I remodeled the bathroom and did some other home improvements over the past two weeks. Spring is here and time to get the house in shape before playing all summer at the lakehouse.
I am happy to report that I am only 4 pounds away from my original goal and couldn't be happier about that.
Well today I slept in til 8 am which is late for me( usually up at five am) so now I have to go to the gym. Have a great day all, I know I am!