October 10,2002 | Happy Birthday Kara!! October 8,2002 | October 7,2002 | October 5, 2002 | October 2,2002 | September 30, 2002 | September 30, 2002 | September 27, 2002 | September 22,2002 | September 20, 2002 | September 18, 2002 | September 16,2002 | September 14, 2002 | September12,2002 | September 11, 2002 | Sept 10, 2002 | Sept 7,2002 | September 5,2002 | September 2, 2002 | August 30, 2002 | August 26,2002 | August 25,2002 | August 20,2002 | August 14 ,2002 | August 13,2002 | August 12,2002 | August 11,2002 | August 10,2002 | August 2,2002 | July 30, 2002 | July 27,2002 | July 22,2002 | July 19,2002 | July 16,2002 | July 16,2002 | July 15,2002 | July 11,2002 | July 10,2002 | July 9,2002 | July 6,2002 | July 3, 2002 | June 29,2002 | June 20,2002 ..36 Weeks Today | June 19, 2002 | Father's Day | June 14,2002 | June 12,2002 | June11,2002 | June 5,2002 | June4, 2002 | June3,2002 | June 2,2002 | June 1,2002 | May31,2002 | May 28,2002 | May 20, 2002 LEAVING FOR GLOBAL FINALS | May 18,2002 | Mother's Day...May12,2002 | May 6, 2002 | May 4,2002 | May 1, 2002 | April 30, 2002 | April 28, 2002 | April 27,2002 | April26,2002 | April 24, 2002 | April 19,2002 | April 18, 2002 | April 14, 2002 | April 12, 2002 | April 11, 2002...Sixth Month Anniversary | April10,2002 | April 9, 2002 | April 8,2002 | April 6,2002 | April 5, 2002 | April 3, 2002 | Daily Log Page for 3/31 | April Fool's Day | Postings List
Annie's Online Journal...2
April 27,2002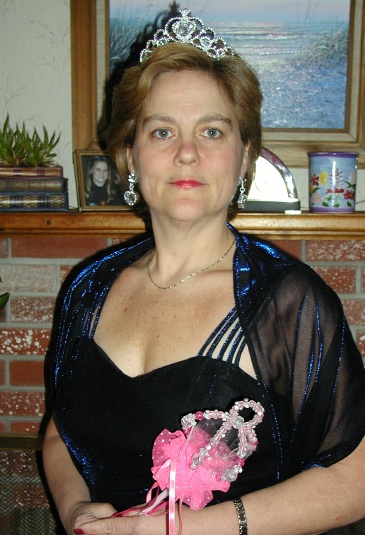 Queen of the Lost Ones
"Annie shall be, by her own request, henceforth known as Princess Of Beyond Six Weeks and Queen Of All She Surveys, and her subjects humbly request her to wear a tiara in her next photo as a symbol of her royal status. "
Kevboy

As requested by those in the Royal court in the Land of Thurmania....a royal picture is now displayed for viewing. Hopefully as time moves, on others will give to the Queen their royal pic so it may be added.
King Kevboy, Your Majesty,Ruler of this land,I see no pic in which you stand.
Sir Magical Mark of armor light, please do us a royal trick this night.
Sir Tenderpaw of the dinner table, keep the peons in line if you are able.
Ladies in activity, Nancy,Jolyn, Lisa,Kimmyann, Donnag, and Chickee
Please go on a big shopping spree..... and then take a pic just for me.
Royal Cook, Charlee, oh do you need a NH map?
I have been waiting at the table with a napkin in my lap.
Then there is Mary the wench, to complete this story..
Yes,together we are big losers in all our glory....
Queen Annie