Photography is a way to capture and celebrate life. This album is a celebration of my now healthier, thinner life and the trip to LA to be in an informercial. It was an honor to give my testimony regarding Michael Thurmond's Six week Makeover.In this album, you will see a group of us who came together as strangers, with a common cause..to live a healthier, thinner life. I left LA having found so many new wonderful friends. I hope this album inspires all who have come to see it.


OUR INTIAL MEETING THE NIGHT BEFORE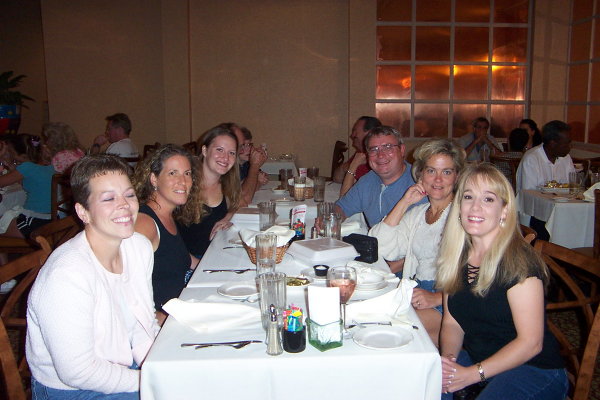 "THE WAITER LOVED OUR ORDERS"
MARLA, LISA , SIMONE, APRIL, ANNIE AND ED
BY THE TIME WE HAD ALL ORDERED OUR ON PROGRAM MEALS...... I AM SURE THE WAITER THOUGHT HE HAD DIED AND GONE TO HELL....