October 10,2002 | Happy Birthday Kara!! October 8,2002 | October 7,2002 | October 5, 2002 | October 2,2002 | September 30, 2002 | September 30, 2002 | September 27, 2002 | September 22,2002 | September 20, 2002 | September 18, 2002 | September 16,2002 | September 14, 2002 | September12,2002 | September 11, 2002 | Sept 10, 2002 | Sept 7,2002 | September 5,2002 | September 2, 2002 | August 30, 2002 | August 26,2002 | August 25,2002 | August 20,2002 | August 14 ,2002 | August 13,2002 | August 12,2002 | August 11,2002 | August 10,2002 | August 2,2002 | July 30, 2002 | July 27,2002 | July 22,2002 | July 19,2002 | July 16,2002 | July 16,2002 | July 15,2002 | July 11,2002 | July 10,2002 | July 9,2002 | July 6,2002 | July 3, 2002 | June 29,2002 | June 20,2002 ..36 Weeks Today | June 19, 2002 | Father's Day | June 14,2002 | June 12,2002 | June11,2002 | June 5,2002 | June4, 2002 | June3,2002 | June 2,2002 | June 1,2002 | May31,2002 | May 28,2002 | May 20, 2002 LEAVING FOR GLOBAL FINALS | May 18,2002 | Mother's Day...May12,2002 | May 6, 2002 | May 4,2002 | May 1, 2002 | April 30, 2002 | April 28, 2002 | April 27,2002 | April26,2002 | April 24, 2002 | April 19,2002 | April 18, 2002 | April 14, 2002 | April 12, 2002 | April 11, 2002...Sixth Month Anniversary | April10,2002 | April 9, 2002 | April 8,2002 | April 6,2002 | April 5, 2002 | April 3, 2002 | Daily Log Page for 3/31 | April Fool's Day | Postings List
Annie's Online Journal...2
October 10,2002


"A goal is a dream that has an ending".

-Duke Ellington

I started this journey 52 weeks ago today and I am happy to announce........
I have crossed the finish line....
I have reached goal!
Thank you one and all!!
I would especially like to thank my husband and my children for believing in me and supporting me this past year.
I love you with all that I am!!!!!!
I reached my Goal!!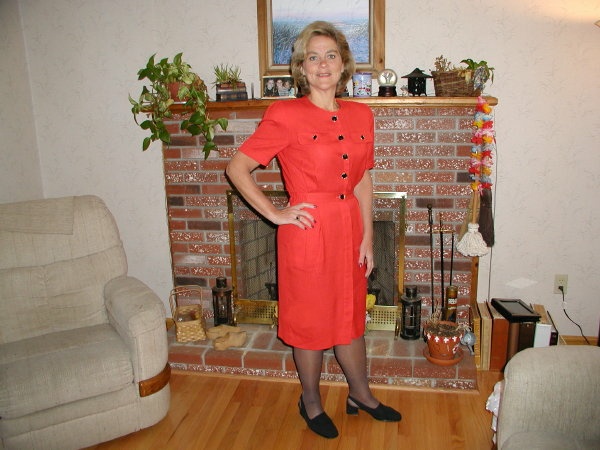 October 10,2002