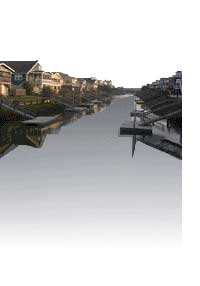 February 2, 2005


Home | March 9,2007 | October 11, 2006 | October 2, 2006 | September 29,2006 | September 26, 2006 | June 24,2006 | May 21, 2006 | May 19th, 2006 | May 18, 2006 | January 5, 2006 | November 12, 2005 | November 1, 2005 | October 25, 2004 | October 11, 2005 | August 29, 2005 | August 14,2005 | June 22, 2005 | June 1, 2005 | May 9,2005 | May 6, 2005 | April 22, 2005 | April 12, 2005 | April 8, 2005 | April 3, 2005 | March 13, 2005 | February 19, 2005 | February 17 2005 | February 15, 2005 | February 14, 2005 | February 8, 2005 | February 7,2005 | February 4, 2005 | February 2, 2005 | January 30,2005 | January 27, 2005 | January 26,2005 | January 25,2005 | January 24,2005 | Sometime in November 2004 | About Me
"To be prepared is half the victory."

Miguel Cervantes

Many have asked why this particular lifestyle worked for me when so many other attempts to lose weight did not.
I think the simple answer is that I took time to prepare for my success. In all the time I was dieting I never thought about cooking ahead and having meals ready. What inevitably would happen is I would be stuck in a situation and not prepared and good intentions were thrown to the wind.
At 6:30 the other morning I got a call that a nurse was needed to work in a school and I was asked if I could be there in one hour. I own a nursing agency that deals with nursing services for schools. There I was not showered and had just woken up. The school was a thirty minute drive so that gave me a half hour to eat breakfast, shower, and gather up the food I would need for the day. Fortunately I was prepared having spent the day before cooking and prepackaging my meals. I was able to go to the refrigerator and get what I needed and have it packed to go within three mins. If I hadn't had it prepared I would not have had time to cook chicken veggies and rice and make it to work on time, never mind finding an on plan morning snack and afternoon snack.
I can't stress enough how important having food ready to go has been to my success. It is well worth setting aside a couple of hours on a weekend day just for this task.
I am prepared are you?