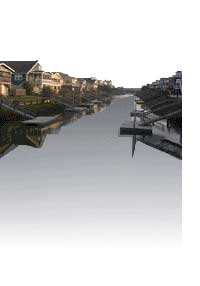 February 4, 2005


Home | March 9,2007 | October 11, 2006 | October 2, 2006 | September 29,2006 | September 26, 2006 | June 24,2006 | May 21, 2006 | May 19th, 2006 | May 18, 2006 | January 5, 2006 | November 12, 2005 | November 1, 2005 | October 25, 2004 | October 11, 2005 | August 29, 2005 | August 14,2005 | June 22, 2005 | June 1, 2005 | May 9,2005 | May 6, 2005 | April 22, 2005 | April 12, 2005 | April 8, 2005 | April 3, 2005 | March 13, 2005 | February 19, 2005 | February 17 2005 | February 15, 2005 | February 14, 2005 | February 8, 2005 | February 7,2005 | February 4, 2005 | February 2, 2005 | January 30,2005 | January 27, 2005 | January 26,2005 | January 25,2005 | January 24,2005 | Sometime in November 2004 | About Me
Sweat plus sacrifice equals success.
-Charlie Finley


That quote surely sums up what has to happen to get and keep a healthy body!
Anything you want bad enough is really worth the sacrifice. Over and over I tell myself that nothing tastes as good as losing weight feels. But from a person who loves food it is a sacrifice to eat healthy most of the time. Actually losing the weight was easier for me than maintaining the weight.. I had a structured plan and followed it. Now I need to make choices and decide when it is appropriate to eat off program and when it isn't. I find that when I introduce off program foods back into my eating plan for the day, I crave more. So I have to be very disciplined. When I take a day off I make sure I have everything I need to be on program the next day...no excuses. It is more difficult when I take a vacation, but thats a whole other story.
I have been eating on plan with no added anything since Jan 2. My Birthday is coming up in two weeks and I plan to enjoy the day.. have some wine and a nice dinner out. I know that means I have to have everything ready to just be reheated the next day. I also know that I will need to increase my cardio the morning of my birthday and the next day and still keep drinking my water.
It takes planning but it is worth it. Just like the quote says
Sweat plus sacrifice equals success.
May you all have a successful weekend!