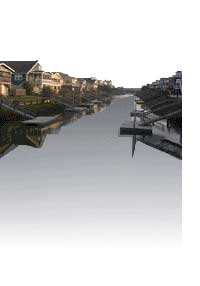 November 1, 2005


Home | March 9,2007 | October 11, 2006 | October 2, 2006 | September 29,2006 | September 26, 2006 | June 24,2006 | May 21, 2006 | May 19th, 2006 | May 18, 2006 | January 5, 2006 | November 12, 2005 | November 1, 2005 | October 25, 2004 | October 11, 2005 | August 29, 2005 | August 14,2005 | June 22, 2005 | June 1, 2005 | May 9,2005 | May 6, 2005 | April 22, 2005 | April 12, 2005 | April 8, 2005 | April 3, 2005 | March 13, 2005 | February 19, 2005 | February 17 2005 | February 15, 2005 | February 14, 2005 | February 8, 2005 | February 7,2005 | February 4, 2005 | February 2, 2005 | January 30,2005 | January 27, 2005 | January 26,2005 | January 25,2005 | January 24,2005 | Sometime in November 2004 | About Me
Change your excuses to self- empowering statements
As soon as challenges arise, many women can think of a million excuses why they can't be overcome. As soon as a woman loses focus on her goals, she can give a million reasons for why she hasn't moved forward.
Take a moment and think back did you start something new? Did you quit before you were done? What was your excuse?
Instead of focusing energy on negative excuses, try exchanging them for thought that inspire and empower. Examples of self-motivating statements are "There is no time like the present." "I will not quit until I'm finished;" "I am just the person to do this job;" "That didn't work, but I have another idea."
Be creative. Make sure to exchange excuses for statements that give you momentum- and, in no time, you'll succeed!
Meditations for Women
Empowerment makes all the difference between success and failure.
I think we all get caught up in the negative from time to time and we allow that to rule us.
To be successful at losing weight, we need to empower ourselves. I have said before that although there is support out there as we journey to a healthier self, it is none the less a solitary journey. You must be empowered. You have the tools to lose weight. Now you need the attitude to go along with making it happen.
So many times our day doesn't go right, or we don't lose as much as we thought we should have. We can not control the amount we will lose or how fast, but we can empower ourselves and turn around the negative into positive. We need to put the excuses aside and go forward one step at a time. We need to do what it takes to get to our goal. If you are staying on plan, the weight will come off. Just because things aren't the way you want them to be at the moment doesn't mean it is an excuse to go off track or give up. Life at times is not easy or fair...it just is.
Be accountable to your self..don't sabotage yourself.