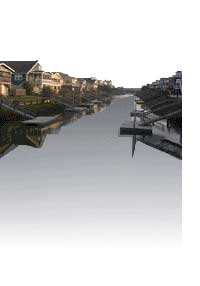 June 1, 2005


Home | March 9,2007 | October 11, 2006 | October 2, 2006 | September 29,2006 | September 26, 2006 | June 24,2006 | May 21, 2006 | May 19th, 2006 | May 18, 2006 | January 5, 2006 | November 12, 2005 | November 1, 2005 | October 25, 2004 | October 11, 2005 | August 29, 2005 | August 14,2005 | June 22, 2005 | June 1, 2005 | May 9,2005 | May 6, 2005 | April 22, 2005 | April 12, 2005 | April 8, 2005 | April 3, 2005 | March 13, 2005 | February 19, 2005 | February 17 2005 | February 15, 2005 | February 14, 2005 | February 8, 2005 | February 7,2005 | February 4, 2005 | February 2, 2005 | January 30,2005 | January 27, 2005 | January 26,2005 | January 25,2005 | January 24,2005 | Sometime in November 2004 | About Me
Do not lose courage in considering your own imperfections.
Saint Francis de Sales
Where does the time go? I can't believe it is already June 1!!
A friend of mine that I haven't seen in quite some time called me last night. She went on the six week body makeover last summer, hit goal and then had some cosmetic surgery. She had a breast lift and some liposuction done and says it was the best decision she ever made.
It is funny that she should call now. Ed and I have been discussing this very thing. I have made up my mind to have a tummy tuck and breast implants( when I lost all my weight, I also lost loads of breast tissue). I have been contemplating doing this for two years now, I think that phone call was the push I needed. I want to have the surgery done in Sept, after the summer season. Part of me is scared and part of me is very excited. My next step is to call and go for a consult. I did do just that two years ago and my insurance refused to pay even though I had lost over 100 pounds. The surgery is expensive, but Ed thinks I should go for it anyway. I still am not back to my goal I have been maintaining between 4-6 pounds above it. I guess if I am really thinking about doing this, I really want to be at goal weight when I have the surgery.
Well I am off to the gym and will keep you posted on this decision of mine,
All is well on the homefront. I love having Kara home and I know this summer is going to fly. Have a great on plan kind of day all!